Transform Anxiety to Confidence
Problem: Is anxiety impairing your social and/or professional life? Are you ruminating, or catastrophically overthinking? Are you over worrying?
Anxiety often presents as preoccupation and rumination, catastrophic thinking, social anxiety performance anxiety, phobias, and compulsions.
Anxiety affects almost 1 in 5 people. Some people experience anxiety regularly, while others experience anxiety in response to particular situations.
In moments of fear, instinct takes over. The brain's emotional center, the amygdala, responds instantly. Pulse rate and respiration increase muscle tension, and blood vessels and pupils dilate. In moments like this, the amygdala overrides rational thinking, which is mediated by the prefrontal cortex. Leaving you with impotence and powerless feeling.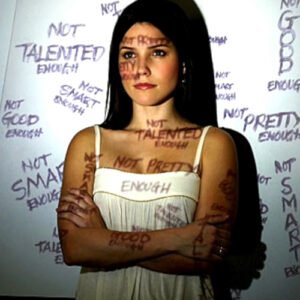 Solution: With hypnosis, while the approach is tailored to each person, we can generally address anxiety by:
-Changing the thought related to the cause of fear and interrupting catastrophic thinking.
-Reducing physical sensations related to anxiety.
-Training the subject to assert the prefrontal cortex over the amygdala to avoid heightened reactions (ex: panic, rage).
Imagine what it would be like if you could handle any social event or experience like public speaking, meeting new people in total control, calm, and centered. Would that be valuable to you? How would that change your life right now?
Disclosure: I use hypnosis to reduce stress and anxiety. I do not "treat" or "cure" anxiety disorders. If you believe you have an anxiety disorder, you should consult a physician before using hypnosis.